So this morning, on the way to work, I spent a little time thinking of how knitting is so different from the past. Not exactly the knits and purls, but mostly in knitting community…Here's a list of things I found in my mind, essential to a Millennial knitter 😀
You learned to knit from Youtube or Craftsy, because even if you had a grandma to teach you when you were young, you spent your time on video games.
You have a blog, Ravelry, Instagram, Facebook page, Pinterest, podcast and Youtube channel. You're used to communicate with other knitters from all over the world via social media.
You have a close group of knitting friends. You meet them a few times a month in a nearby indie coffee place. You arrange that meeting through an instant messenger.
You love to buy yarn online. Of course, you can buy it locally. But, oh, that gorgeous hand dyed yarn you saw this morning on Etsy…It would be so perfect for the pattern you bought on a whim a few days ago on Ravelry!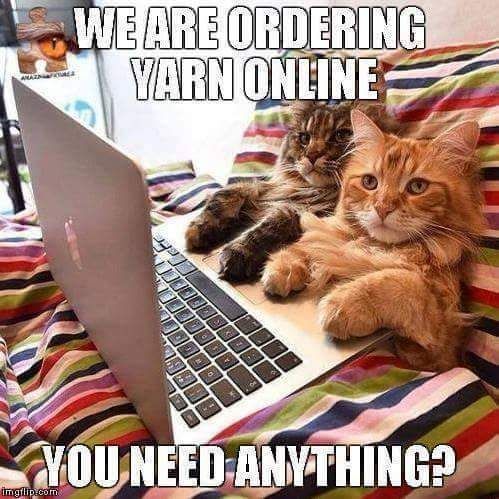 You're obsessed with taking beautiful photos of your knits to post them on the social media (check point 1). You even have a small studio set up at home! And your husband is just dying, because…yarn – ok, needles – ok, patterns – ok, but sorry, what did you say that camera cost?! Oh, you  need to buy more lenses?!
You design patterns on software. Bonus points if you even can write the code for that software.
You sell patterns online. You are not only a knitter and designer, but also a marketing guru to make all those people who love your work  to follow you and intrigue them enough in your personality and designs to sell. Getting income from knitting becomes a very personal affair.
You are vegetarian/vegan and you deeply care where your yarn comes from. You use recycled yarns. You upcycle old knits.
You are tired of explaining that knitting isn't boring to your friends and you actually prefer it to going out. And no, it's not a grandma thing, a lot of famous people knit and etc, etc…
Ok, I wanted another one to make them 10, but couldn't think of anything else. Anyone with ideas?:))
Have a great Friday!